Horizontal Blinds Collection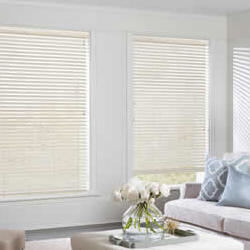 EverWood® Renditions™ Blinds
Looking for value in alternative wood blinds? EverWood® Renditions™ is an economical blind collection offering white finishes and wood-grain colors, all ideal for rooms with heat and humidity.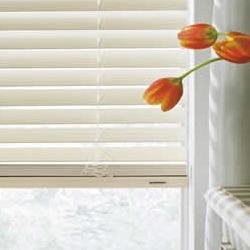 EverWood® Distinctions™Blinds
Featuring a best-selling color selection of whites and creams, EverWood® Distinctions™ alternative wood blinds bring a bright, classic look to any high-traffic area.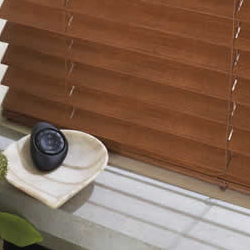 EverWood® TruGrain® Blinds
It's the most comprehensive collection of alternative wood blinds in realistic grain patterns built to withstand heat and humidity.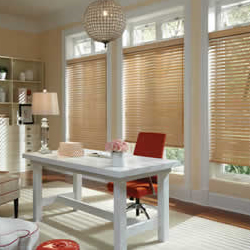 Parkland® Classics™ Blinds
Bright whites and rich, modern stains Parkland® Classics™Wood Blinds, 100% basswood, offer our widest selection of paint colors, stains and slat sizes, so you can find just the right design for your home.
.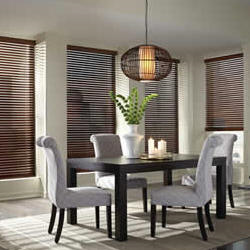 Parkland® Scenic™ Wood Blinds
Parkland® Scenic™ Wood Blinds, 100% basswood, featuring a mix of paints and stains with a beautiful wood grain. The Parkland Scenic color palette features whites, grays and neutral tones for a wide range of color options to complement today's cabinetry and furniture tones.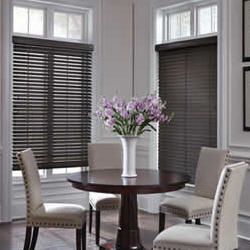 Parkland® Textures Wood Blinds
Parkland® Textures Wood Blinds feature a new wood species,abachi, which has a unique ticking look for subtle texture and a matte finish for a modern take on wood blinds.Incorporating natural textures is the perfect way to add contrast within the home.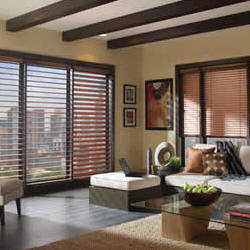 Natural Elements® Blinds
Natural Elements® blinds are a unique combination of aluminum slats with a real wood valance, bottom rail,tassels and tilt wand. MagnaView® is optional. de-Light™ is standard.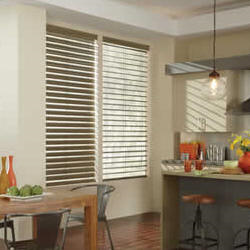 Reveal® with MagnaView®
When the view is your focal point, opt for Reveal® with MagnaView® aluminum blinds. Designed to allow slats to nest together, they provide twice the view-through of a standard 2″ slat blind.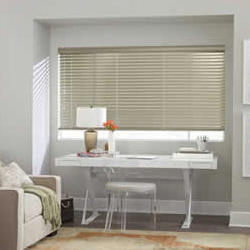 Macro Blinds
Lightlines® Blinds2″ Macro blinds offer a dramatic design for larger windows with a wider view-through. The color-coordinated decorative valance with matching coil insert and complementary de-Light™ routless feature create a polished look.
Celebrity® Blinds
1″ Celebrity® blinds are an economically practical choice and offered in a wide selection of colors. A beveled headrail is standard for a clean, traditional look.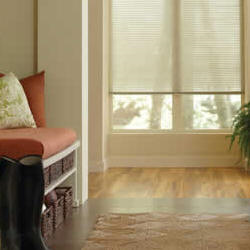 Lightlines® Blinds
½" and 1″ Lightlines® aluminum blinds come in the widest range of colors and finishes, and offer maximum light control and privacy with the de-Light™ routless feature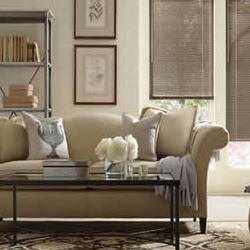 Décor® Blinds
½" and 1″ Décor® blinds are our most traditional aluminum blinds and feature standard cord holes and a contoured designer headrail for a sleek, fashionable look.
We Would Love To Hear From You!
SHOWROOM HOURS:
Monday - Saturday 8:00 am - 5:00 pm

Madera Blinds and Shutters supplies custom window treatments, blinds,shades, shutters and awnings to residents and businesses not only in Madera but also the greater Fresno, CA area including Sanger, Parksdale,  Chowchilla,  Clovis, Fowler, Malaga,  Kingsburg,  Yosemite Lakes and many other areas.  Call us today for an in-home window treatment consultation!